Who We Are!
Magical Maths was founded by Colin Bradford. To primary school children, maths is seen as boring and something they want to avoid.

.
To Colin, this was not right. He LOVES maths, and was determined to do something to make it more fun. After starting a tuition business in 2010, he decided to run a one-off club to show the pupils at his old primary school how fun maths can be. He ran the club as a way to get children more enthusiastic about their maths, but he did not expect to be overwhelmed by demand and to be asked to come back to run another club by parents, teachers and children at the school.
Colin laid out the structure of several more clubs, and began to recruit a team of excellent Magical Maths leaders to help him. At each school he went to, the demand grew and grew, until pretty quickly clubs were running everyday with up to 60 students from each school!
At this point, Colin requested the help of his super-smart older sister, Dr Jenni Bradford to devote her efforts to help him bring the club to more schools and more children across the country. Between them they developed Magical Maths into a series of afterschool clubs, holiday camps and exhibitions, which continue to grow in popularity. The siblings have a crystal clear vision of giving every child in the country the opportunity to practice and develop their maths in a super fun and exciting way.
This is maths, but not as you know it...be prepared to have some serious fun!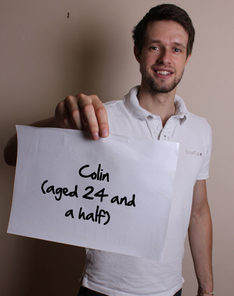 Colin
Colin did a degree in Maths with Philosophy at Sheffield University, during which time he undertook a teaching module in a secondary school. As a result of this experience, Colin developed a passion for teaching and working with young people.
After graduated with a first class degree, Colin soon began tutoring maths to people in his home town of Leicester. From here, he began recruiting English and Science tutors to join his team. His tuition business grew rapidly, and soon gave way to the development of Magical Maths.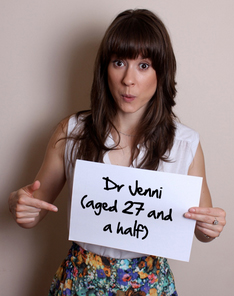 Dr Jenni
Jenni completed her PhD in 2012, which was part of a project funded by the Higher Education Academy National Teaching Fellowship Scheme. The project Jenni worked on was entitled 'Developing Learning and Assessment Opportunities for a Complex World', which involved looking at how young people can be better prepared for their post education lives.
Jenni believes it is integral that our nation's young people are engaging with practical, experience based learning, and this notion is embedded throughout the Magical Maths programmes. Jenni has vast experience working with young people in teaching and coaching scenarios, both in and outside of classrooms.
"Ruby adores Magical Maths, and we are very impressed with everything. She loves going and looks forward to it every week so I can't praise you highly enough on the content of the classes and also the update emails are brilliant too. You are all doing brilliant work with the children".
Zoe Carmichael
Parent
Overchurch Infant School
Just some of our many awards: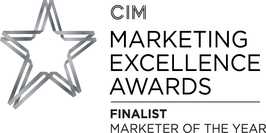 We're in the news: