Find a nearby Holiday Camp
Search for your Holiday Camp below. Click to see details of the camp and to book
School Holiday Magical Camps
So what's it all about?
The Magical Camps are similar to the Magical Maths programmes we run in schools, as they are extremely fun and educational. The only thing that is different in our magical camps are that we don't just stick to doing maths. We do a whole host of different subjects! 
We do maths, english and science each day and further subjects around them. We have a variety of characters who will come along each day to make all these subjects fun and interesting. The main two things that stay the same as our Magical Maths programmes are we want the children to learn and have lots and lots of fun! 
We have lots of content for all the subjects that works in parallel with the new National Curriculum and the Curriculum for Excellence in Scotland. These camps are a really great way to give children a head start before the next term or academic year. They will do activities and learn things that will directly help them with their classroom learning, and we aim to teach all content in a fun and interesting way too!
Do children work with others of a similar age?
Our camps are for 5-11 year olds! For most activities, we tend to split the children according to their year group. There are some activities which are more appropriate to mix ages for, but generally we keep them split.
But it's the school holidays, I want it to be a break from school, will they definitely have fun?
Fun is what we're all about! It's the holidays for us too y'know. If it wasn't going to be fun....even we'd stay at home! We seriously work hard to make fun a huge ingredient at our camps. There's tons of fun activities, competitions, games, prizes, laughs and new friends to be made.
The camps fill up very quickly, make sure you book your space ASAP!
Cancellation policy:

Full refund for all camp cancellations that take place more than 8 days before the camp is due to run.
50% refunds will be given for cancellations inside of 8 days prior to the start of the camp. This is in place because Magical Maths will have to pay for the venue hire.
If we do not get sufficient enrollment to hold the camp we will provide a full refund. We understand that you may need to make alternative arrangements so if we have to cancel any camps this will happen no later than 2 weeks before they were due to run.
Other than these we do not provide refunds.
However, at any time prior to the start of a camp, you may transfer your registration to another camp or child with no service charge.
"My son really enjoyed the club, but more than that he actually learned a lot. I was really, really pleased with the enthusiasm you got out of him".
Mr Panesar
Parent
Enderby Danemill Primary School
Just some of our many awards: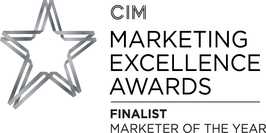 We're in the news: