Find your school's club
Search for your school below. Click 'search' to see details of the club and to book...
This is maths, but not as you know it...
be prepared to have some serious fun!
After School Programmes
Magical Maths is an after school maths programme exclusively for primary aged children. Your child will witness mind blowing after school sessions that will leave them 'wowed' and amazed. Magical Maths sessions are quite the spectacle; we've got a genius professor, world class detectives, mind reading magicians and eccentric athletes, all dedicated to making maths fun for your child.
Every year we help
tens of thousands

 of children (just like yours) to LOVE their maths!

 
So what will your child be doing?
Magical Maths provides mega-fun maths learning sessions with a different theme each week. Here is an example of the themes your child will see at their first Magical Maths session:
Week 1: Maths Genius Training
Week 2: Maths Detective Training
Week 3: Mathemagician Training
Week 4: Mathletes Training
Week 5: Puzzles & Games Training Activities
Each week has a single, one hour session and covers a variety of educational topics in a fun and exciting way. The clubs feature our crack team of teaching superstars that will visit YOUR child's primary school from week to week, including a maths detective, a maths genius, the mathletes, and a mathemagician. Each week there are three different activities that your child will take part in. These activities are based around mega fun games, puzzles and tricks.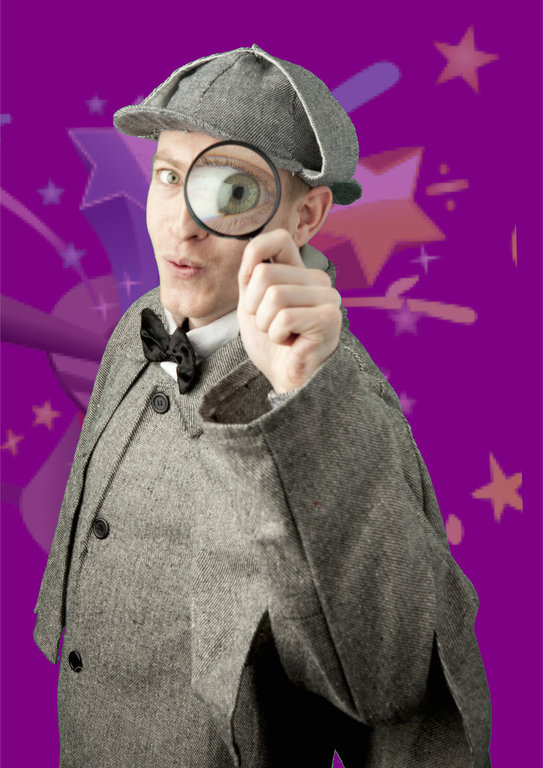 Stately
Holmes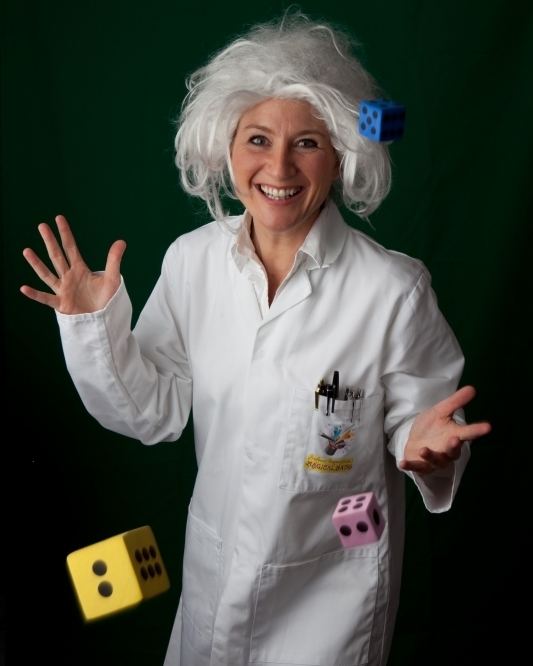 Professor Poopenshtinken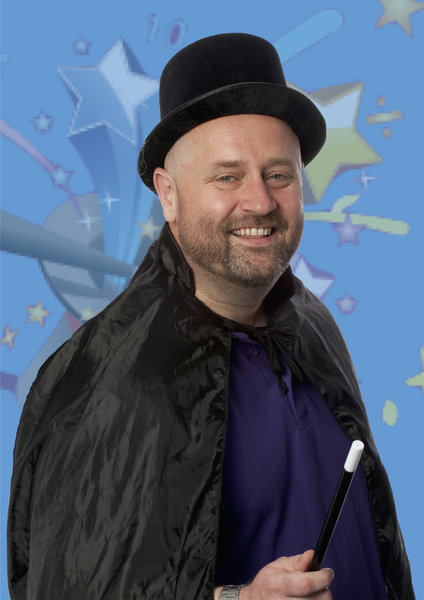 The Mathemagician
 Magical Maths...
Works according to the National Curriculum and the Curriculum for Excellence in Scotland.
Helps your child practice and develop their maths skills.
Improves your child's confidence with maths.
Achieves all of the above in a way that is

genuinely

fun and has them EXCITED to come back every week!


Magical Maths is rated 4.9 out of 5 on Facebook!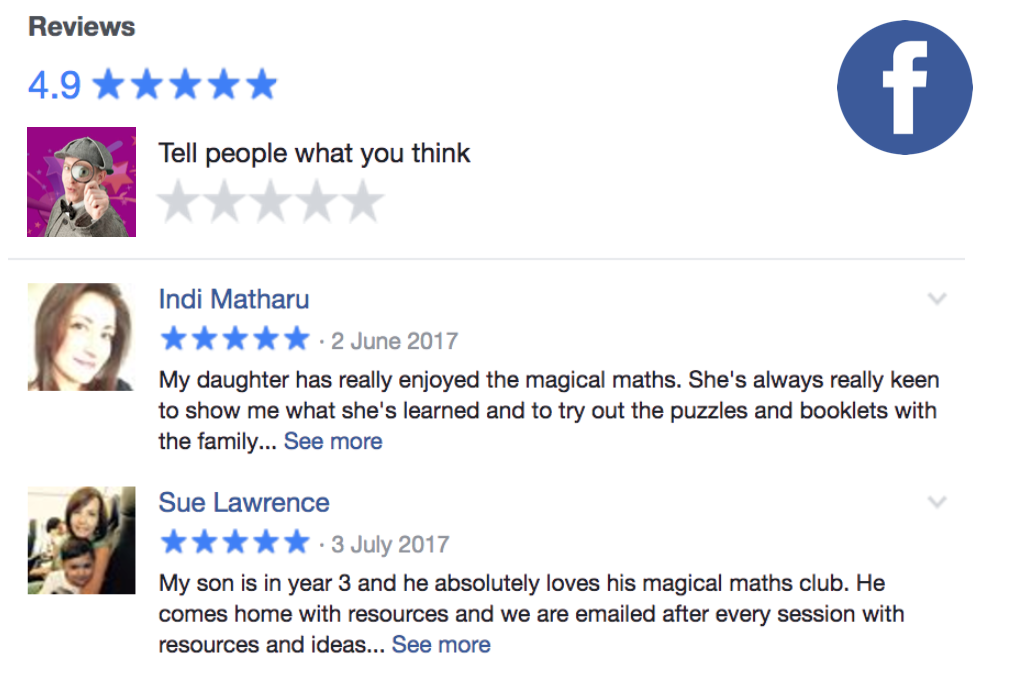 Magical Maths has really brought maths alive for our children. The novel approach really engages children's interest. It has further aroused our children's curiosity to play with numbers with a greater level of confidence and enjoy maths in new ways. Keep it up, Professor Poopenshtinken!
Brian Rimmer Headteacher Nutgrove Primary, St Helens
Our children love Magical Maths because it is such a unique after school club. The children really enjoy the puzzles and magic tricks which they can then use at home with their families. We have had great feedback from parents that not only has their child's maths ability and love of numbers increased but also their own! Thank you Professor Poopenshtinken for making maths fun and exciting!
Chirs Jones Headteacher Bruche Primary, Warrington
As a parent and teacher (maths specialism) I was really worried by how 'turned off' maths my son has become over the the last couple of years. When he asked to join a 'maths club' I jumped at the chance. He has come home really enthusiastic to share what he has been doing and talked about the activities. The real bonus is that both at home and school we have noticed an increase in his confidence with mental maths and applying his skills.
Ann Graves Parent (and maths teacher) St Andrew's Lower School, Bedfordshire


Click 'play' below to hear what other parents, teachers and children think of Magical Maths...
Taylor absolutely adores Magical Maths club!"
Linda Parent St Bernard's Primary, Bristol
Farida absolutely loves going to Magical Maths, one time she was poorly I asked her if she wanted to stay home and miss school for that day. When she remember she had Magical Maths after school she said 'mummy I am ok now I don't want to miss Magical Maths."
Maryam King Parent Upper Horfield Primary, Bristol
She LOVES it!
Lucy Richardson Parent Belmont Primary, Durham
Ava has found the sessions 'fun and magical' in her words.
Sarah Crawley Parent Milton Ernest Lower School, Bedfordshire
My daughter is absolutely loving the sessions! Can you please come back and do more at our school?

Chiara Rajiv Nath Parent St Barnabas Primary School, Leicestershire
"My son enjoyed himself so much! He would rush home and pull out his ʻtricks booklet' and practice them on me. I was honestly very impressed and pleased, can you book him on the next one?"
Paresh Parmar Parent Waterleys Primary School, Leicestershire
"My Daughter generally doesn't like maths but she loved Magical Maths. She was really enthusiastic to go, and was keen to do the tricks on us. She was very happy and wants to come again."
Jane Alton Parent Sketchley Hill Primary School, Leicestershire
"My son really enjoyed the club, but more than that he actually learned a lot. I was really, really pleased with the enthusiasm you got out of him."
Mr Panesar Parent Danemill Primary School, Enderby
"My son thoroughly enjoyed it! It says something if you can get children so excited about a subject like maths."
Mr Penton Parent Waterleys Primary School, Leicestershire
"My son absolutely loved it! We asked him to rate it out of 10...he gave it a 9 and said it would've been 10 but the other children got so excited that when they cheered it hurt his ears.''
J.Baker Parent Sketchley Hill Primary School, Leicestershire
"My son really enjoyed, he always came out full of it. He always came home showing us his new tricks and talking about the worksheets. It was great!"
Dave Harris Parent Sketchley Hill Primary School, Leicestershire
"Charlie loves it! He brought home mind reading tricks and detective tricks booklet and was doing it on the whole family."
Lucie Middleton Parent Sketchley Hill Primary School, Leicestershire
"Demi absolutely loved it! She said it was brilliant and 'yes please' if you come again!"


Miss Holden Parent Park Brow Primary School, Liverpool
"Ethan really enjoyed Magical Maths; he said the only problem was that 6 sessions wasn't enough!"
Hannah Gregory Parent Park Brow Primary School, Liverpool
I can't say enough good things about Magical Maths! My son (Yr 3) LOVES his sessions. He usually starts out very enthusiastic with clubs but wanes after half a term. With Magical Maths he has been *begging* me to sign him up for next term. He always wants to keep practising his 'tricks' on us at home - I don't think he even realises he's learning :D Thanks Professor Poopenshtinken and colleagues!!
Jenna Parker Parent Studlands Rise First School, Cambridgeshire
What people are saying...
Magical Maths has been fabulous... the children have absolutely loved it, and the feedback from parents has been incredible. It's excellent value for money!
Laura Schultheiss
Headteacher
Old Newton Primary, Suffolk
My children are absolutely loving their clubs... I am a teacher in a different primary school and I've been so impressed with the club that I've arranged for you to come to my school in September.
Emma Wakefield
Parent (and teacher)
Much Woolton Primary, Liverpool
Magical Maths has been a great program for our students... we've seen great improvement in the speed of their mental maths in the classroom.
Miss Oxley
Maths Coordinator
Millbrook Combined School, Buckinghamshire
All I can say is you achieved the most phenomenal turn around from a child with little
interest to one that hasn't stopped counting and adding up since. His progress has been
unbelievable!
Tracey Cooper
Parent
St James Primary, Southampton
It's the best £39 I've ever spent and would do it again if the opportunity came around! Magical Maths has given my son a passion for maths. Thank you!
Carina Lote
Parent
Carlton Road Academy, Lincolnshire
Just some of our many awards: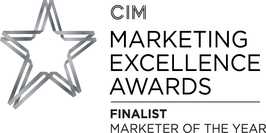 We're in the news:

We've had Magical Maths in our school for a little while now and the
children love it. I'd thoroughly recommend it!
Pete Mason
Maths Coordinator
Howe Dell Primary, Hertfordshire
I thought Magical Maths was absolutely excellent. Our students really enjoyed themselves. One week our head, Mr Fitzwilliam, walked into my room saying ʻmy goodness, they're having fun in there', which I think summed it up. All the staff were very good as well; always turned up early and very professional.
Lisa Heggs
Maths Coordinator
Christ the King Primary, Leicester City
My little boy thoroughly enjoyed Magical Maths. He loved learning through playing the games. He's in year one, and I hope it comes back next year. I thought the update emails we got were a great idea too.
Lisa Soderburg
Parent
Overchurch Infant School, LIverpool
My daughter loved Magical Maths and had loads of fun, including keeping the dice on the parachute and playing the Maths WHIZZards duel game! Thumbs up Magical Maths!
Julie Donaldson
Parent
Overchurch Infant School, Liverpool
Courtney really enjoyed the games, especially bowling and yesterday's session! She had a lot of fun learning on this course, thank you.
D. McNulty
Parent
Overchurch Infant School, LIverpool
Chloe loved the sessions and enjoyed the games and puzzles. She really misses it now it's finished. She has been playing maths games with her nan and granddad, I would sign her again if you are ever back!
Joanne Brunnen
Parent
Christ the King, Liverpool
"Chloe loved the sessions and enjoyed the games and puzzles. She really misses it now it's finished. She has been playing maths games with her nan and granddad, I would sign her
Joanne Hulme
Parent
Huyton-with-Roby Primary School, Liverpool
"Ruby adores Magical Maths, and we are very impressed with everything. She loves going and looks forward to it every week. I can't praise you highly enough on the content of the classes, and the update emails are brilliant too. You are all doing brilliant work with the children."
Zoe Carmichael
Parent
Overchurch Infant School, Liverpool